Podcast: Play in new window | Download
Subscribe: Apple Podcasts | Android | RSS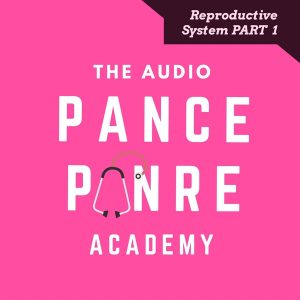 Welcome to episode 39 of the FREE Audio PANCE and PANRE Physician Assistant Board Review Podcast.
Join me as I continue to cover topic specific PANCE and PANRE review from the Academy course content following the NCCPA™ content blueprint.
Click here to download my interactive content blueprint checklist
This week we will be covering 10 topic specific OBGYN/reproductive board review questions.
The reproductive system accounts for 8% of your PANCE/PANRE board exam.  
Below you will find an interactive exam to complement the podcast.
I hope you enjoy this free audio component to the examination portion of this site. The full reproductive review includes over 107 reproductive system content blueprint specific questions and is available to all members of the PANCE and PANRE Academy or my new site SMARTY PANCE!!
Listen Carefully Then Take The Quiz
If you can't see the audio player click here to listen to the full episode.
Reproductive System PANCE and PANRE Podcast Quiz
You can take the interactive quiz by clicking here
Looking for all the podcast episodes?
This FREE series is limited to every other episode, you can download and enjoy the complete audio series by joining The PANCE and PANRE Exam Academy.
I will be releasing new episodes every few weeks. The Academy is discounted, so sign up now.
Resources and Show Notes:
This Podcast is also available on iTunes and Stitcher Radio for Android
Google Play: The Audio PANCE and PANRE Podcast Google Play
Stitcher Radio: The Audio PANCE and PANRE Podcast Stitcher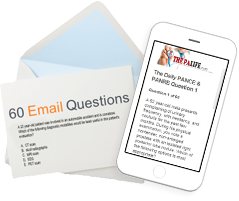 The Daily PANCE and PANRE
Get 60 days of PANCE and PANRE Board Certified Review Questions and Answers delivered directly to your inbox. A new question is delivered daily with detailed explanations and answers. It's 100% Awesome and 100% FREE!