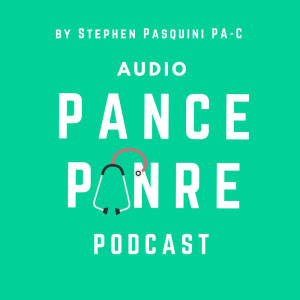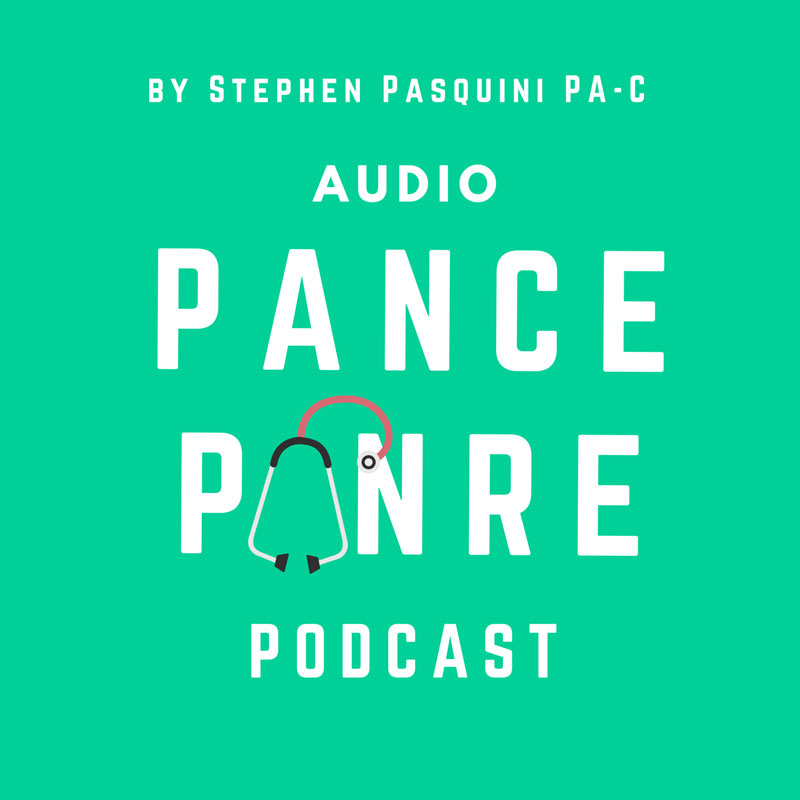 Welcome to the home of The Audio PANCE and PANRE Physician Assistant Board Review Podcast, where I cover 10 multiple choice PANCE, PANRE, and EOR board review questions in each episode.
Why a Podcast?
As a busy PA professional or student, it is almost impossible to find time to study. Trust me, I know from experience! That is why I created this podcast.
Now you can study for your PANCE, PANRE, and EOR exams at the gym, in the car, on a run, or while relaxing on the beach.
Why do I see only every other episode?
This FREE Board Review audio series is limited to every other episode. You can download and enjoy the complete audio series by becoming a member of Smarty PANCE.
Once you join, you will have access to a special members-only feed where you can subscribe and download all the episodes.
The best part: new episodes are added monthly!
Free multiple choice exams to take after each show.
Simply listening to the show won't do you much good unless you test yourself and make sure you weren't simply daydreaming while I shouted questions into your ear.
You can access FREE interactive multiple-choice exams associated with each podcast along with a written transcript of the questions on my regular site by clicking here or on this site's archives.
Make sure you do this as a regular part of your study routine.
Add our FREE daily email questions
If you enjoy fast paced audio review than you are going to love our FREE daily PANCE and PANRE board review email series.
You get one PANCE, PANRE, or EOR blueprint question delivered to your inbox once a day for 60 days. There is an option to further explore need to know topics through links to blueprint topic lesson on the Smarty PANCE website and even more emails through a 60-day email extesion.
If you are interested enter your name and email address in the form below to start getting your daily emails.
The Daily PANCE and PANRE
Get 60 days of PANCE and PANRE Board Certified Review Questions and Answers delivered directly to your inbox. A new question is delivered daily with detailed explanations and answers. It's 100% Awesome and 100% FREE!
Thank you, and I appreciate you
Thank you for listening and supporting the podcast and the Physician Assistant Life, and Smarty PANCE websites. I couldn't (and wouldn't) do any of this without you.
If you do have time and like the show, head over to iTunes and leave an honest review.  It helps make the show more visible on iTunes and in search so that more people can find out about our show.
Sincerely,
Stephen Pasquini PA-C
www.thepalife.com
www.smartypance.com